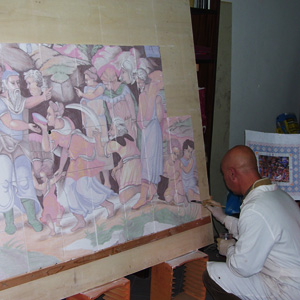 The considerable engagement for the production of majolica has lead to a very good stylistic and technical level.
The production of crockery and objects of great value are characterized by medieval decorations, that are figurative or with historical , religious or allegorical scenes.

His production is addressed to sensible and selected customers, who want to link culture, tradition and refinement for the interior decoration of one's home environment.

The study of Sicilian decorations of XVI, XVII, XVIII century have lead him to a unique and sought-after work, facing also the difficulties that this subject requires.